Our Small Batch Artisan Herbal Tea Blends are Made with the BEST Stuff on Earth!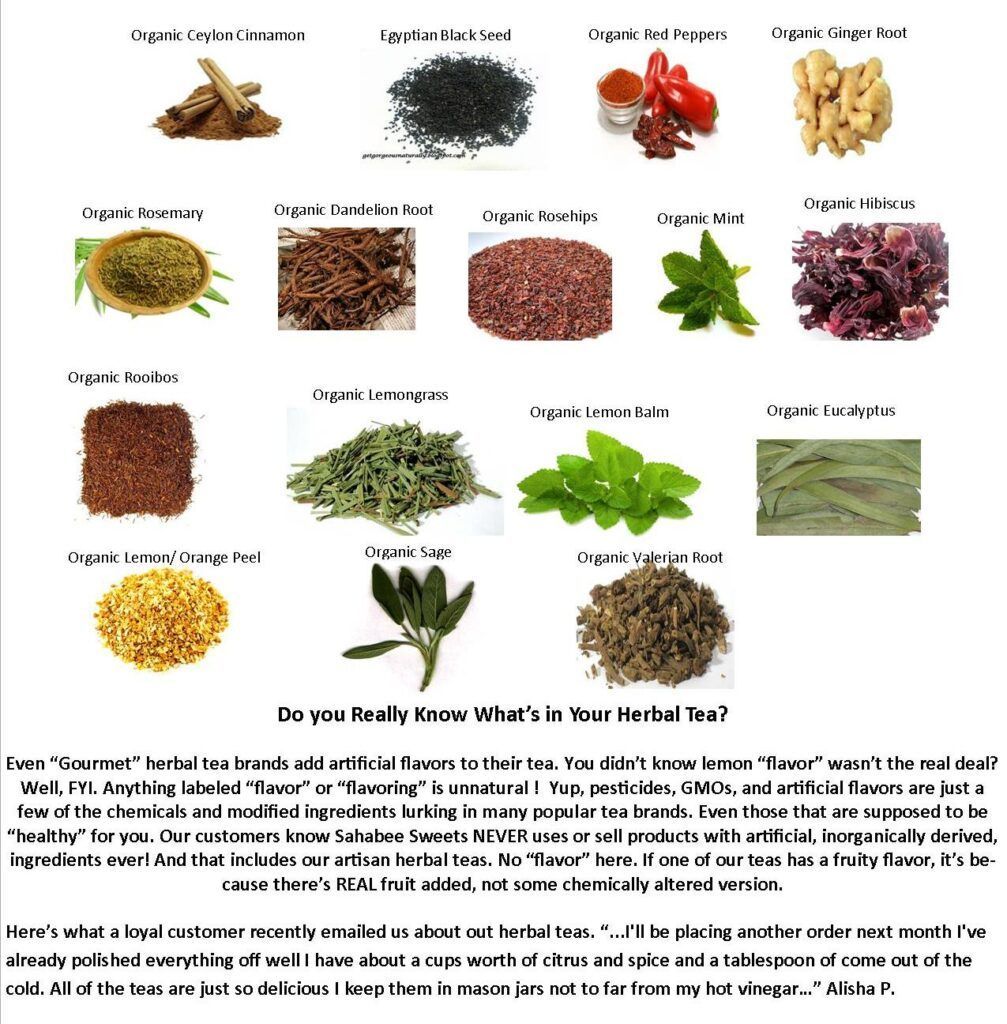 Organic Loose Leaf Herbal Tea
All of Sahabee Honey's herbal teas are hand blended with the finest organic ingredients. Known for their antioxidant, curative, and immunity boosting benefits; Black Seed (Black Cumin, Nigella Sativa), Ginger, Rosemary, Mint, Eucalyptus, Hibiscus, Lemongrass, Orange Peel, are just some of the many vitamin-rich natural herbs and spices utilized to make our gourmet-quality homemade loose leaf herbal teas.* The perfect pairing for our any one of our absolutely Raw Honey selections, our herbal teas are an absolute must for anyone who loves or likes the strong taste and aroma of organic herbs and spices!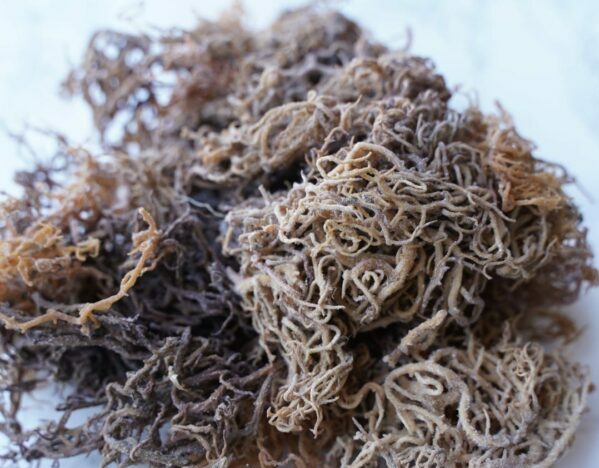 Wild crafted full spectrum unprocessed Raw African Sea Moss from Tanzania. African Sea Moss also called Eucheuma Seaweed is regarded as one of the most potent red algae in the worl
Add to cart